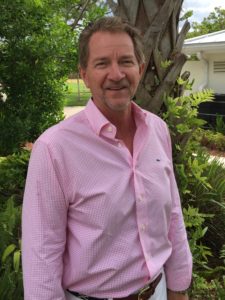 Roger Crawford
Managing Partner and General Manager
Roger Crawford has been involved in the Mechanical Insulation industry since his early teens working at his father's company in Florence, South Carolina. After receiving a Bachelor of Science in Finance from Clemson University in 1983, Roger began a 30 plus year career as an insulation contracting business owner. Roger has served on the Board of Directors of the Southeastern Insulation Contractors Association and the National Insulation Association. Roger spends his spare time with family, friends, and playing golf.
Trinity Insulation
Teddy Silva
Partner and Head of Estimating
Teddy is an estimator, sales person, and partner of Trinity Insulation LLC. He is a graduate of Florida Atlantic University with a BS in Mechanical Engineering. He is married and has two boys. In his spare time he enjoys spending time with his family, exercising, reading, and camping with his family and friends. He attends (and serves) at Calvary Chapel Church and leads a cub scout den of about 12 boys. Teddy has been in the insulation industry for more than 20 years and is always looking for ways to work more efficiently, grow the company, and help his co-workers and customers do the same. His goals and ambitions revolve around honoring God and serving others.
Trinity Insulation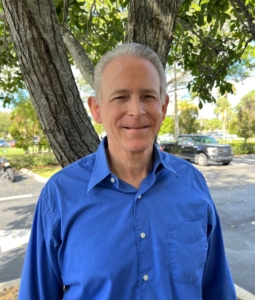 Richard Book
Estimating / Sales
Richard is an Air Force veteran and has worked in the construction industry for over 30 years. Starting in mechanical insulation, he worked his way up from a helper to General Superintendent with a Journeyman's license. Richard then moved from insulation to working with a large concrete and masonry contractor for over a decade. Starting as a junior concrete estimator he worked his way up to senior estimator overseeing a team that produced in excess of 8 million dollars in concrete projects per year. Richard re-joined Trinity Insulation in 2019 and is excited to help grow Trinity Insulation and to support its people and values. Richard is very happily married and when not at work is involved in serving at his church and enjoys reading and spending time with friends.
Trinity Insulation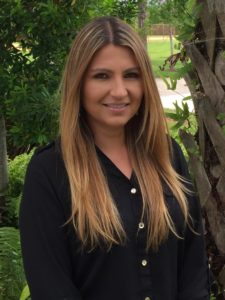 Johana Bernal
Accounting Department Team Manager
Johana Bernal is a Human Resources Administrator with a major in Finance and International Relations from Externado University in her native Bogota, Colombia. After college, she temporarily worked for the United Nations in the department of Drug Control and Crime Prevention "UNODC". There she discovered her passion for people and travel. Shortly after she decided to start her Masters in Business Administration here in the United States of America, at the University of Miami. While studying and living in Miami she met her husband Stephen. In August 2015, she sought an opportunity with Trinity as a Human Resources and Administrative assistant. Here at Trinity she maintains and enhances the organization's human resources by planning, implementing, and evaluating employee relations and human resources policies, programs, and practices. Aside from traveling, she loves going to the beach here in the beautiful sunshine state where she now calls it home.
Trinity Insulation
Rodney Murphy
Orlando Office - Manager
Rodney Murphy was born in Boynton Beach, Florida, and he grew up in Boca Raton, Florida. Rodney graduated from Boca High in 2007 and continued his education at Palm Beach State College. Rodney has been a part of the team since 2008 as a field employee and worked his way up to Shop Manager and Contract Estimator. Rodney takes great pride in treating customers with respect and striving to exceed expectations.
Trinity Insulation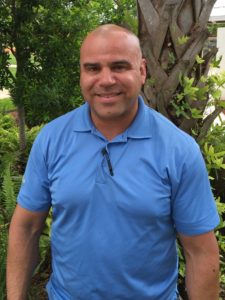 Victor Quinones
Projects Manager / Sales
Victor grew up in California and worked in all aspects of construction, including insulation, while working for his father, who was a private contractor. After many years in various industries, Victor's family moved to Florida, and Victor began working for a large insulation company in southern Florida. In 2007, Victor joined forces with Roger Crawford and later was promoted to Projects Manager / Sales. Victor currently lives in Broward County with his wife and 4 children. When not working, Victor enjoys spending time with his family.
Trinity Insulation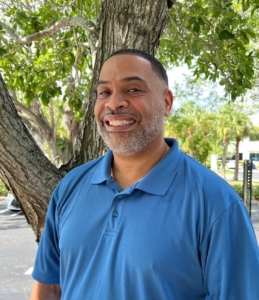 Rey Torres
Manager of Distribution and Outside Sales
Rey Torres was born and raised in New York City. He began his career in 1992 working for an HVAC/Insulation Distribution Company in Queens, NY. Rey worked his way up from a warehouse person to Branch Manager. In 1999, he received an opportunity to move to his family to Orlando, Florida. This opportunity allowed him to join a Mechanical Insulation Distribution Company which he managed their Orlando & Tampa locations. After helping to grow these branches they moved him and his family to South Florida to manage and grow their Broward County location. In May of 2018 he received the opportunity to join the Trinity Insulation team as Distribution Sales Manager, his goal is to be a part of a faith based team and help growth of the company. He thanks God for all the opportunities he received throughout his life and career. He enjoys spending his spare time with his kids and grandbabies
Trinity Insulation